If you ask people about marketing, most of them will talk about TV advertisements, print ads or online ads. But the ones who have some grip over the subject, might surprise you with a whole different answer. In reality, everything concerning the product or service has to do something with marketing the product. And one of the most crucial aspects is packaging design, it helps consumers make an on-the-spot decision pretty quickly even if they haven't used the product before.
Packaging is an important aspect of marketing. It is often the last "commercial" a customer sees for a product as they peruse store shelves before deciding what to buy. Product packaging that is effective draws favourable attention and entices customers to buy. As a result, every marketer and entrepreneur must understand the importance of packaging in boosting sales.
If you still think of packaging as a plain box for your goods, you may be losing out on some potential cash. Many factors influence sales, including customer price sensitivity, product range, production material pricing, and reach evaluated in marketplaces. There is a lot to consider. However, packaging can be a crucial factor in increasing sales. You may disagree at first, but this brief article will demonstrate that it is correct.
How can packaging increase sales?
Many things influence a company's sales, from competitive pricing to promotional materials to product quality. Among these, packaging design is an important issue to consider when developing marketing materials.
1. Go above and beyond
Creating a flawless product is one thing but creating a product which can be used for something beyond the customer's imagination is a whole different thing.
India is responsible for 58% of malaria cases in South-East Asia and 35% of global dengue infections. Mosquitoes carry and spread both of these potentially life-threatening diseases. We use mosquito-repellent coils, machines, and cards to keep these diseases at bay at home, but what about the outdoors? Maxx Flash decided to take matters into their hand. They launched a new edition of their products under the name Killer. The contents inside the packaging helped keep the indoors safe, while the Killer Pack packaging when discarded in mosquito-infested areas, the pack decomposes, and the lining, containing 5% active probiotic bacillus thuringiensis, kills mosquito larvae within a 45-foot radius.
WHO, the US Centers for Disease Control and Prevention, the US Environmental Protection Agency, and ICMR have all approved the packaging.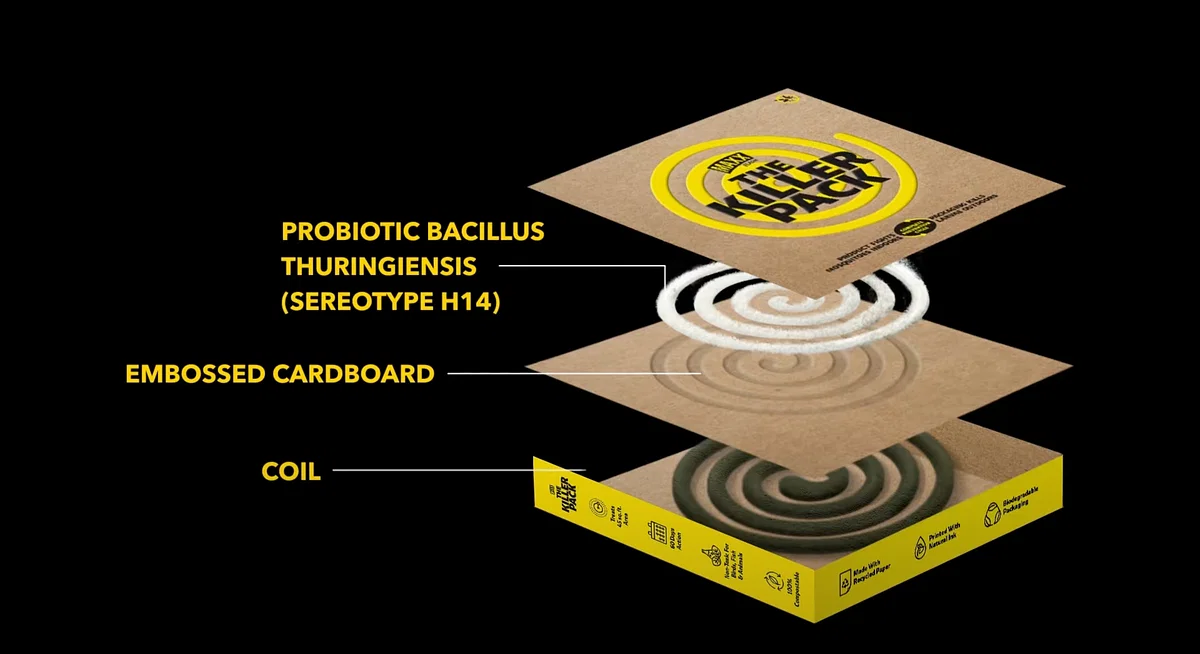 2. Stands out from the crowd with a simple and clear packaging design.
Many similar products crowd the shelves. Some of those immediately catch the attention, while others remain on the shelf until their expiration date. A straightforward and uncomplicated packaging design keeps your products from getting neglected. It provides clients with relevant information.
As per a Westrock survey, 81% of consumers tried something new because the product packaging caught their eye. Don't be afraid to experiment and elevate your product packaging but it can make all the difference.
3. Helps address some concerns of consumers
Many consumers are seeking for "green" packaging, i.e., packaging that can be recycled or reused, as awareness of the need for sustainable living grows. Minimalist packaging is also advantageous because it requires less materials.
Sustainable packaging can happen in a number of ways:
Ingredients: 100% recycled or raw materials are used.
Production process: By reducing the manufacturing process, supply chain, and carbon footprint.
Reusability refers to the creation of a circular economy around packaging by extending its life cycle and usability.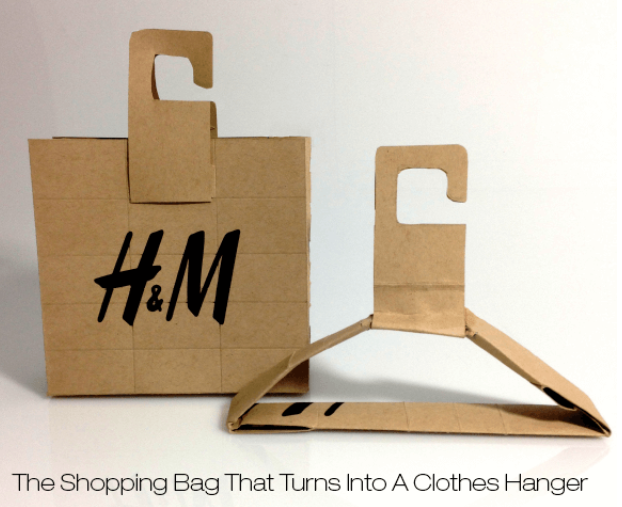 4. Increasing the Value of Your Purchase
Contrary to popular belief, making a sale does not end with the transaction, it definitely should not. The sale should include the complete service. Everything from customer service and production quality to delivery and packing is covered. It all comes down to making a good sale.
This also implies that each link in the chain can be leveraged to boost sales. A high-quality product is one thing, but your consumers will appreciate purchasing from knowledgeable and skilled salespeople. Furthermore, if your product is provided in a well-curated box, they will enjoy it more. Premium, unique, and memorable packaging should be the focus.
5. Gain a customer for life
Customers are becoming more sceptical of brands as technology advances. They do not buy something solely because of its appealing colours. For them, trust is equally crucial. Fortunately, authentic packaging design allows your goods to gain trust and convert visitors into consumers. You can deliver information that corresponds nicely with your brand's values and provide a seamless experience to your customers by using trustworthy packaging design.
6. Build Your Brand Around Your Packaging
Packaging allows your brand to speak for itself even before the product does. As evidence, consider the unboxing phenomena. People consider packaging to be an element of the experience. What we're talking about here are subscription boxes. The surface, the colours utilised, the size and weight all contribute to the overall experience. Without saying anything, the box communicates the story of the brand.
7. Add Value to the Customer Experience with Functional Packaging Design
Functional packaging design is all about giving things more tools for different uses. For instance, adding a squeezer to toothpaste. It enhances consumer product contact and provides an authentic experience. However, adding an appropriate tool is not required. Anything is possible.
Look at the thoughtful packaging design below, you don't need to carry any cutlery to butter your bread anymore.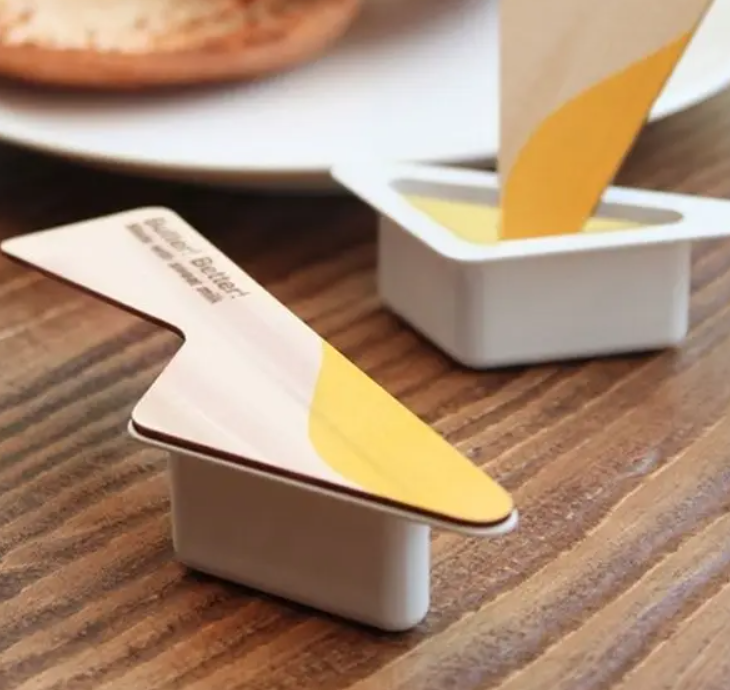 8. Recurring customers
Premium packaging improves the experience and raises the brand's memorability. As a result, it helps to both win new clients and maintain existing ones.
Packaging can bring repeat business. Starbucks has developed a fantastic technique for luring customers by creating seasonal graphics for their cups. These colourful and artistic cups established a "supporting" brand image over time.
Your packaging design influences how buyers perceive your brand. Granth applies great thought and through vigorous brainstorming we develop designing packages to ensure client interaction and conversion. With the help of eye-catching packaging design, we ensure that your clients know your brand at a glance. To influence a customer's buying choice, your design must interact with them and provide correct information.
There are successful packaging tales everywhere, manufactured by both large enterprises and tiny startups. Successful packaging is always appealing to the user, enticing them with the promise of a pleasant experience with the product within.